We are a group interested in the beautification of our town Winchester, as well as in gardening, floral arranging, improving the home.. We offer educational meetings and the opportunity to become an active participant in a delightful group of women working together.
Contact us if you would like to receive more information. To join our club, a membership may be found by clicking the membership tab.
---
Dear Garden Club Members,
We hope you are well and enjoying the spring weather.  The gardens are benefiting from all the April rain and are now starting to put on a beautiful show for us. 
As you know, we are sadly unable to have our Annual Plant Sale this spring.  However, some of our gardens are still be producing as if we WERE having the sale.  Many of us are dividing our perennials right now, and with so many of us putting extra time into our gardens, we thought it would be fun to have a PLANT SWAP among our members!
Here's how it will work:
-Divide any perennials you'd like to share during the next 3 weeks/until the end of May.
-Send an email to Christine Schmitt with:
Brief description of the types of plants (e.g. Blue Angel Hosta, Stella D'Oro Daylilly, etc).

How many you have of each.

Your address/pick up location.
Christine will assemble all of the information and then we will email all our club members with one full list of plants available for "adoption" and where to get them. 
We will target TUESDAY JUNE 2 for plant pick-up.  Plant adoption will be contactless—just drive up to the designated spot and take your new plants home.
Please email Christine at me@christineschmitt.com with any questions or if you need some pots—she can drop some off.
Being able to garden is a bright spot in our time at home right now, and we hope you will enjoy sharing some of your plants with our club!
Stay safe & be well,
Dot and Cathy
After much thought and with consideration for our members' good health, we feel it best to  cancel the upcoming WH&GC March 18th meeting. As we have learned in the recent days, the most effective measure we have to not stress our medical systems is to practice social distancing.

Together, we feel cancelling the meeting is the responsible decision and represents our commitment to our membership  and the greater community.
We apologize to those members who were planning to participate in the "WH&GC's Got Talent" program and hope to reschedule at a future date.
WH&GC_hello

Next General Meeting
March 18, 2020 "WH&GC's Got Talent"

By: WH&GC Members
Social Time & Lunch: 11:15 Program: 12:30
Location: St. Eulalia's Parish – 50 Ridge Street

Hospitality Buffet Table Contributors Murphy—Sakorafos
___________________________________________________________________________
FESTIVAL OF WREATHS
FREE ADMISSION




 ANTIQUES ROAD SHOW
October  16, 2019
Presenter Edward Stanley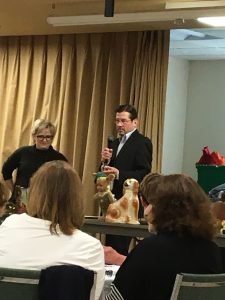 FALL CONTAINERS
SEPTEMBER 18, 2019
PRESENTOR  KRISTEN WARD AND LULU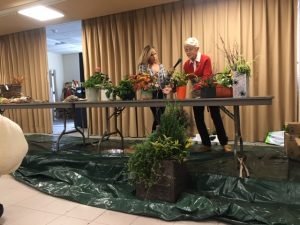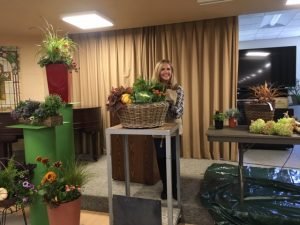 ---
Club Theme: Bloom where you are planted!
Established 1934 – Federated 1935
150 Total Members – 11 Honorary
Club Flower: Iris