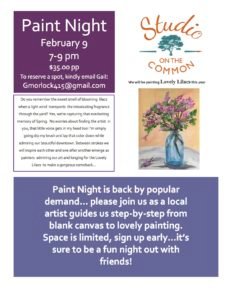 P
A
I
N
T
N
I
G
H
T
HEALTHY NEW YEAR WORKSHOP JANUARY 2017
There are 2 events shown below — "Festival of Wreaths" and "Gingerbread Houses Workshop"— and when you scroll down the page, you will find Festival of Wreaths designer instructions.
---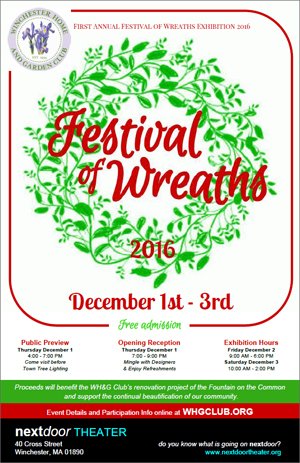 Gingerbread House Workshop
This workshop is sure to excite as the aroma of gingerbread starts the season off right. Colorful candies and icing so bright makes this morning together a sure delight. Happy to share some recipes and insight that make ornamental design a special highlight!
Thursday, December 1st from 10 – noon
The Gables in Winchester, 299 Cambridge Street
$25.00 includes all materials
Kindly respond to gmorlock415@gmail.com to reserve your spot.
---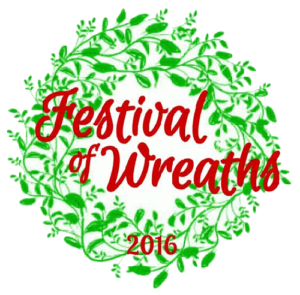 DESIGNERS, PLEASE JOIN US TO OUR 1ST ANNUAL FESTIVAL OF WREATHS EXHIBIT!
This Community Event will feature an array of wreaths from traditionally decorated greens to unconventional materials, beautifully crafted by individual community members.
Wreath Specifications:
Materials:     Non-perishable items only. Dried, silk, preserved, artificial, yarn, etc…. Use your imagination.
Durability:    Must be sturdy. Be sure all materials are securely fastened to withstand moving, handling & hanging
Mounting:    Provide a permanent, sturdy wire hanger on the back.
Style:               Any theme or design. Use your creativity. Year-round designs welcome. Fall wreaths not recommended. Designers are invited to submit a title for their wreath.
Wreath Drop-off Dates: Tuesday, November 29th between 5 – 7 pm or Wednesday, November 30th between 9 am and noon.
To Sign Up or for any additional information:  Please email Nickie Sakorafos at nsakorafos@comcast.net.
Save the date for the Opening Ceremony on Thursday, Dec 1st from 7 – 9 pm. Refreshments will be served.
Wreath Donations will directly benefit the renovation project of the Fountain on the Common and support the Winchester Home & Garden Club's continual beautification.
---
Click here or the wreath image above for a print-friendly (PDF) copy of these wreath specifications.
Click here for a print-friendly (PDF) copy of the publicity poster.